Guidance and Student Support Services
Students support service activities are major components in the success path of each student. Gadsden Technical College provides wrap-around services to all participants enrolled in the school. Investing in long-term programs and services that lead to high skills, high wage jobs culminates from adequate counseling, education and other provided support services. GTC also assists adult students with family responsibilities to enable them to acquire the basic, life, and technical skills needed to enter occupations that lead to self-sufficiency.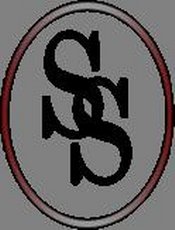 Gadsden Technical College offers the following guidance and support services as part of a six-step in-take/enrollment process:
Enollment Process
Must be at least 16 years old to attend Gadsden Technical College (GTC)
Proof of identification (Examples: Valid Driver's License or State Identification)
Provide official transcripts from any/all schools attended. (in a sealed envelope)
Enollment Steps
1. Complete an application packet.
Registration packets are available in the front office. Complete My Career Shines Journey. Complete the Free Application for Federal Student Aid (FAFSA) online at: fafsa.gov.
2. Schedule an appointment with Career Counselor-Job Development.
Student Services will review your application, assess your TABE scores and validate official transcript(s)
3. Academic Assessment - TABE (if applicable).
a. TABE Assessment:
Choose from the following options:
Schedule and take TABE Test at GTC 9 (cost $20.00).
Provide TABE scores (in a sealed envelope).
All adult students who enroll in Workforce Education Certificate Programs of 450 hours or more will complete a basic skills examination approved by the Florida Department of Education. Admission policies require that all Post-Secondary students take the Test of Adult Basic Skills (TABE) or provide proof of acceptable forms of exemption from testing. The TABE measures basic skills in reading, mathematics and language arts.
You may be exempt from the TABE testing if you:
Possess a college degree at the associate in applied science level or higher
Passed a state or national industry certification or licensure examination identified in State Board of Education rules and aligned to the career education program which you are enrolled.
Are an active duty member of any branch of the United States Armed Services
4. Schedule an appointment with Career Counselor-Financial Aid
Meet with Career Counselor- Financial Aid to check for all needed financial aid documents (SAR, verification letter, etc.). Bring proof of any additional grants, scholarships, or waivers in order to place your present loans in deferment.
5. Prepare for Payment:
Adult Education - self pay cost $30.00 Part time or $60.00 Full time or provide ITA Voucher (CareerSource)
CTE - Once it has been determined by Student Services that all of the required documents have been completed, students will be directed to Registration. Registration will officially complete until tuition, registration and lab fees have been paid or payment arrangements have been made with FA Career Counselor.
6. Schedule and Attend Orientation
7. Take Photo ID